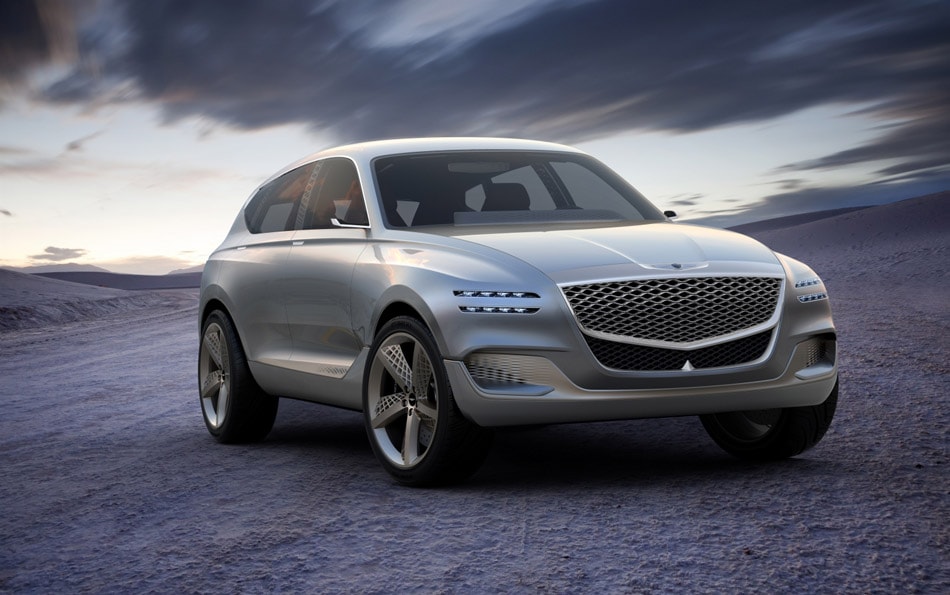 The GV80 is a concept car that might look a little odd at first glance, but Genesis wouldn't necessarily be disappointed if that was your first reaction. There's a lot happening with the body and the design of the car, as Genesis attempts to turn the Genesis sedan into an SUV worth driving. The front fascia blends right into the air intakes, the lines of the car take unexpected twists and turns, and the thin headlights stand out as a nod to its elegance and distinction on the road. If you were wondering when you'll be able to test drive it, then you'll be wondering for at least a while longer. It's not clear when this car will be out, but it's worth knowing more about the priorities Genesis has when designing it.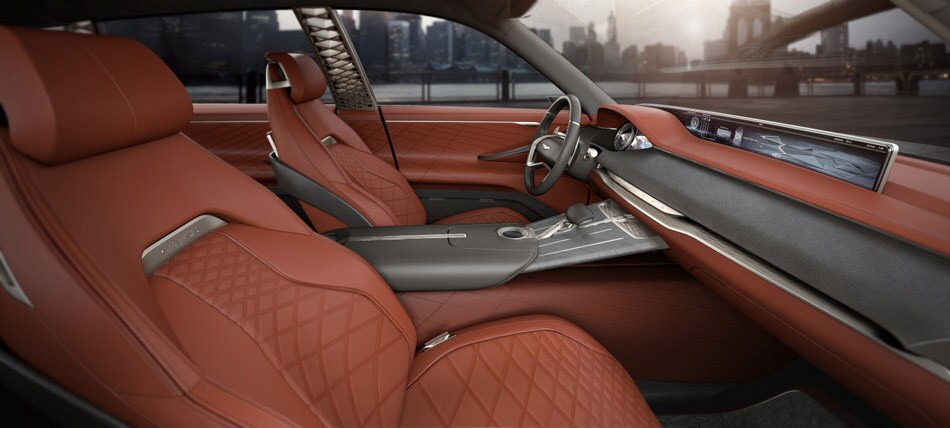 The Goal Behind the Design
You may not know who Luc Donckerwolke is, but you probably know his designs. This Bentley employee was courted away from the luxury brand to give his input on the Genesis. It's his duty to help the GV80 find the right audience, however that might look. Trying to stand out amongst a pack of car makers all claiming to have the next best thing is not easy, so he has his work cut out for him to give the Genesis an identity that doesn't resemble any of its competitors. The GV80 (future) option is just one more nod to Genesis's drive for innovation, and a quest to stay ahead of the times wherever and whenever possible.
A Work in Progress
No details yet, but the initial showing is impressive. The concept car that debuted featured 23" wheels, a leather dashboard with premium stitching, and ash wood paneling. In theory, it should have a hydrogen fuel-cell plug-in hybrid engine, and a dual-split 22" screen for simultaneous passenger and driver customization. This huge screen will be a combination of both the infotainment capabilities and the instrument panel information. While there's only room for 4 adults on the inside right now, there will likely be a third row for American families and their gear once it hits the market.

Safety and Convenience
The console has metal portions that you can use as shortcuts to control your infotainment, making it less likely you'll take your eyes off the road. The car's technology supports actions like pinching, tapping, and swiping to perform a number of functions, so the driver should find it intuitive to use after just a few tries. The console extends to the back seats too, and has the same controls for those in the rear. The wheels spokes are partially ventilated, and their patterns are the same as the pillars in back. These features allow for maximum visibility when reversing.