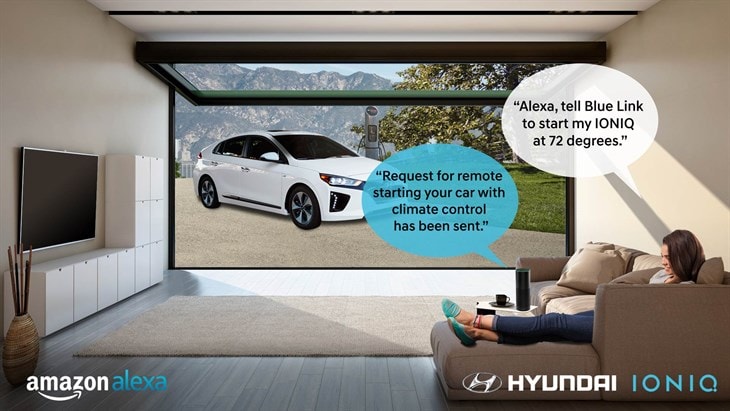 The future is now with digital innovations that make life easier. No more so is this more evident than in motor vehicle technology. Many drivers can now use their Amazon Echo device with its voice activated Alexa service to control their cars without ever being in the driving seat. Users are now able to switch on remote start, remote door locking and unlocking, climate control, remote horn and lights and remote electric or PHEV charging without needing to put their keys in the ignition.
Hyundai recently became the first conventional automobile maker to link their cars to Amazon Echo, allowing drivers to unlock their doors or start their car engines from their sofa, bedroom or even bathroom with simple hands-free, voice commands via Alexa's Blue Link capabilities. This new ability is available to all Amazon Alexa-enabled devices and Hyundai car owners equipped with second generation Blue Link technology.
The implementation represents an answer to what Hyundai has viewed as an increasing demand for more technological savvy aspects of daily life that translates down into their automobiles as well. The remote function is designed to save time and effort for drivers by allowing drivers to send commands directly to their cars.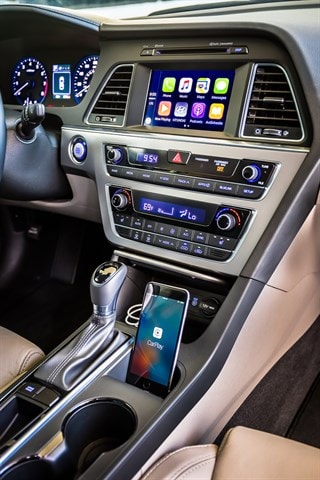 It is all a process to enhance the ownership experience for both Alexa-enable device and Hyundai car owners. Those that own the brand new Hyundai IONIQ Electric and Plug-in Electric cars also have the added benefit of being able to begin or end the charging of their vehicles with a simple voice command via the Blue Link connection.
Request capabilities for Hyundai owners using Echo or other enabled devices include:
Remote charging of Hyundai IONIQ Electric, IONIQ Plug-in and Sonata Plug-in models
Remote engine start
Remote climate control capabilities set to your preferences
Remote door locking or unlocking
Remote horn or lights
With each request Alexa will respond with an affirmative voice response while sending the operational message to the car.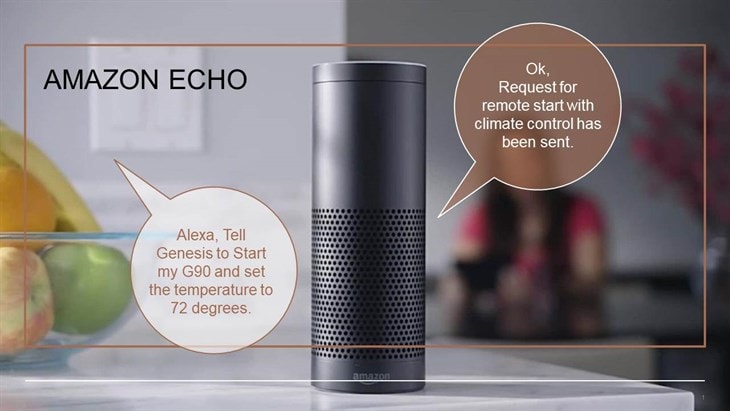 The Blue Link technology provides the connectivity link between Echo and other Alexa-enabled devices and the vehicle. Destination search facilitated by Google, car finder, enhanced roadside assistance and stolen vehicle recovery abilities are all additional services offered by Blue Link. Aside from voice recognition activation, Blue Link can be accessed via buttons on the car's rearview mirror, or via the Internet or smartphone. Some features are even able to be managed from AppleWatch or Android applications.
The initial roll-out of Amazon Echo and Alexa services in Hyundai vehicles represents the start of a more ambitious expansion plan for Amazon to roll out the capabilities in other car maker's models in the future.
Visit Fort Mill Hyundai today to test drive a new Tucson, Santa Fe, Hyundai i30, Hyundai i40, Genesis or IONIQ model to see for yourself the driving comfort, luxurious touches and economical benefits of a Hyundai vehicle. Additionally, one of our dedicated sales representatives can discuss all technological fringe benefits of a Hyundai car that can streamline your daily life.