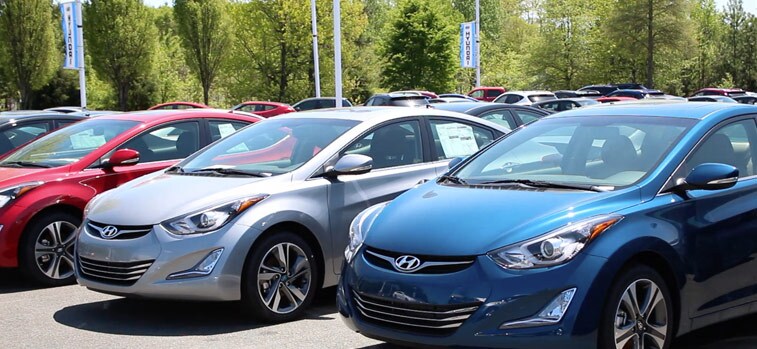 Not counting commercial vehicles, car dealers sold nearly 17.5 million new vehicles in the United States during 2015, according to Automotive News, and each one of those buyers was just like you: They wanted to pay as little as possible for their new ride.
Whether you're a master at the art of the deal or you cringe at the thought of haggling for a lower price, your timing could get you the most for your money. Here are four of the best times to buy a new car:
When the New Models Start Rolling In
Near the end of August, dealers from Fort Mill, SC to Portland, OR start to clear last year's vehicles off their lots to make way for new models. If you don't mind choosing from last year's stock, you can save big. Car makers often entice prospective buyers with extra rebates, and dealerships may sell below their invoice price to put you behind the wheel.
The End of Any Month
Both the dealership and their sales staff have a monthly target to meet. The dealership wants to claim as much of the dealer holdback from the manufacturer as they can, now instead of later, and each member of the sales team wants to meet their monthly quota, claim a big bonus, or maximize their commission. As the clock ticks down, their flexibility on price goes up.
The Holiday Season

Every year, commercials flood the airwaves, showing happy families running outside on Christmas morning to see a shiny, ribbon-topped car. When advertisements go up, car dealerships are more anxious than ever to make a sale. Yearly quotas are much bigger and more important than monthly goals, and most shoppers are busy spending their money on smaller presents for friends and family instead of making large purchases. By shopping for your new car on Black Friday, Cyber Monday, or the weeks before and after Christmas, you could have most of the showroom to yourself and score an incredible deal.
Any Monday of the Year
If you can't wait for months or even weeks to buy a new car, visit your local dealership on any Monday of the year. Compared to the weekends, foot traffic will be very low, and customers who are ready to buy will be scarce. You'll have your choice of salespeople, and everyone, including the sales manager, will be more receptive to lowering their prices. If you're able to pick a Monday in August, November or December, that's even better.
In addition to choosing the best time to buy your new car, do your homework before you go into the dealership. You can find full information, including the manufacturer's suggested retail price (MSRP), dealer invoice, and the cost of all available options online. Once analysts capture enough information, you can even find out what people in your area are paying for the same car. Armed with this knowledge, you should have no problem agreeing on a price that's fair to you and your local dealer.