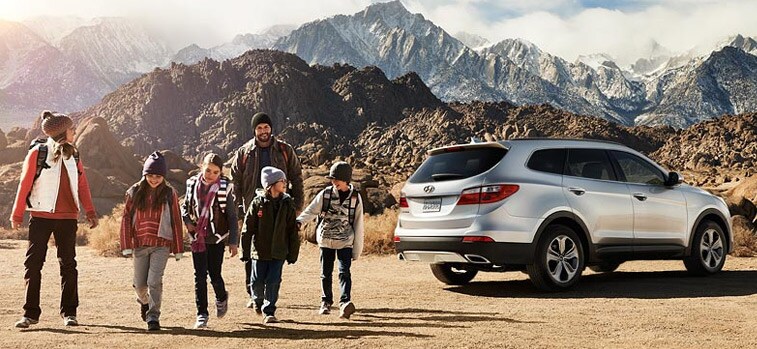 If you're looking for a new vehicle for your family, there are a lot of great options out there. Some of the best options for your family are Hyundai vehicles. These are safe, offer a number of features, and have the look and style you need. Check out the best Hyundai offerings for families.
Hyundai Sonata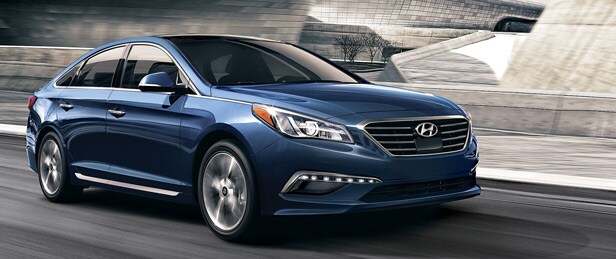 The Hyundai Sonata has received many awards, including Best Sedans on parents.com and the Insurance Institute for Highway Safety 2015 Top Safety Pick. The sedan offers seating for five, and the option for up to two car seats. On top of this, it gets great gas mileage, at 28 mpg city and 38 mpg highway. The car offers more storage than other options, which is great for families on the go. There are several optional features you can choose, including a color touch screen, rearview camera, and upgraded engine. Plus, the Sonata offers smooth handling and a quiet interior.
Hyundai Santa Fe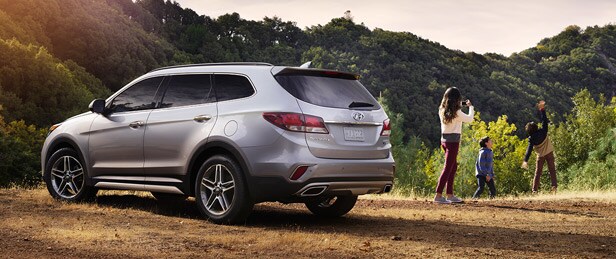 If you're in need of a third-row SUV, check out the Hyundai Santa Fe. You can seat up to seven people in this SUV, allowing you to get the whole family in one vehicle. The Santa Fe gets an estimated 18 mpg city and 25 mpg highway, which is great for a vehicle of its size. The engine is a 3.3-liter V6 engine that offers drivers 290 horsepower and 252 lb.-ft. torque. Plus, you get all the entertainment features you're looking for. There are six speakers, as well as satellite radio options. The USB connection and Bluetooth wireless data link allow you to listen to anything you want.
Hyundai Elantra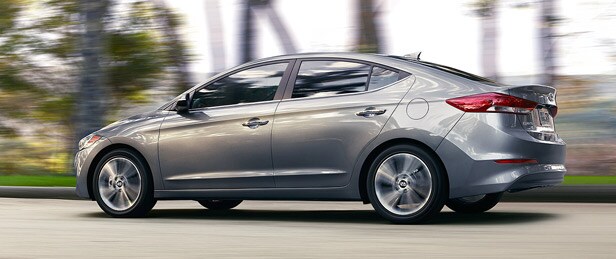 The Hyundai Elantra is one of the most popular family vehicles on the market. Because of the combination of style, features, and value, this is a great option for anyone with kids. The cabin is quiet, allowing the kids to sleep on car trips. With seating for up to five, you can fit everyone comfortably. The sedan gets 27 mpg city and 37 mpg highway, allowing you to save some money at the pump. The 7-inch display system is touchscreen and allows you to control the music throughout the vehicle.
Hyundai Tucson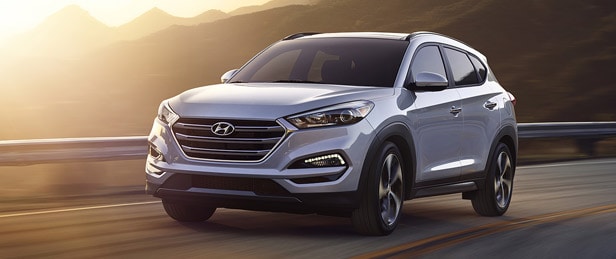 If you want all the benefits of an SUV without your vehicle being quite as large as many of the competitors, consider the Hyundai Tucson. This is a compact SUV, but even the backseat offers enough space for adults. The SUV gets 23 mpg city and 31 mpg highway, and has seating for five. The safety features allow you peace of mind when you're driving around with the kids, as well as when you're in the car by yourself.
Finding the right car for your family means taking many different aspects into consideration. You need to have enough space for each person, and for many who look for a family car think about this first. However, great gas mileage and awesome features are also important for when you're on the road. On top of this, you want a car that looks great no matter how many kids you're driving around. The variety of Hyundai options give you everything you need.