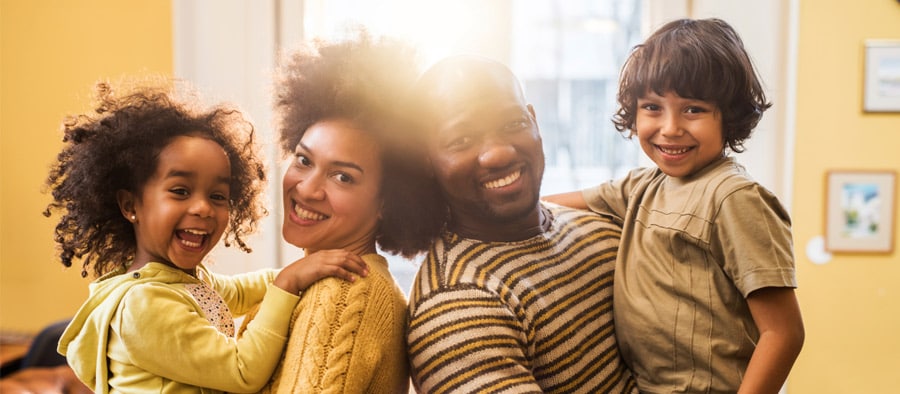 You know you need a larger vehicle to accommodate your family, but you're torn between an SUV and a minivan. Each comes with its own advantages. Take a look at this comparison to help you make your choice.
Interior Space

In the past, SUVs had a reputation for falling short on interior space despite how large they seemed from the outside. That is no longer the case. The Hyundai Santa Fe, for example, boasts 80 cubic feet of cargo capacity behind the front seats. Behind the second row of seats, there is about 40 cubic feet of space — more than enough room to store all your gear for your next camping trip. The second row of seats is roomy enough for adults, and kids and teenagers are likely to be comfortable in the third row.
Minivans are still generally more spacious than SUVs. When you fold down or remove the second and third rows of seats in a minivan, you could have close to 145 cubic feet of cargo space.
Safety

Minivans are usually more stable than SUVs thanks to their low center of gravity; thus, minivans are less likely to roll over. Minivans also have the advantage of sliding doors, which could protect your car and other vehicles from damage in cramped parking lots.
SUVs are heavy, and sometimes they weigh more than minivans. This is an advantage in collisions because larger objects transfer energy to smaller ones, not the other way around.
Richard Rowe, an expert from Top Speed, says, "SUVs are truly fantastic at protecting kids. Compared to a similarly proportioned but lighter and lower minivan, SUVs are practically armored personnel carriers."
Performance

How a vehicle performs usually depends more on a car's specific make and model than on vehicle class. In general, SUVs are more rugged. They may come with bigger engines that allow for serious towing power. If you want to haul a boat or camper to the lake for your summer vacation, an SUV is the better bet. A Hyundai Santa Fe, for example, can tow up to 5,000 pounds. The smaller Hyundai Tuscon can haul half a ton.
You may be able to find a minivan with a powerful engine that delivers a smooth, effortless ride. However, they generally have lower towing capacities than SUVs.
The performance advantage of minivans over SUVs is that minivans often handle more like cars, making them better for buzzing around town. If you plan on rural adventures, though, an SUV is the better bet.
Entertainment
For those long family road trips, you want a way to keep the kids busy. Many minivans offer a rear seat entertainment system that can tame even the most restless backseat passengers. This is less common in SUVs, but if you're choosy, you can find a model with a backseat entertainment system.
Minivan or SUV? Head to your local dealership and test drive both types of vehicle, and think carefully about your family's needs. When you sign that purchase contract, you want to be confident that you're making the right choice.