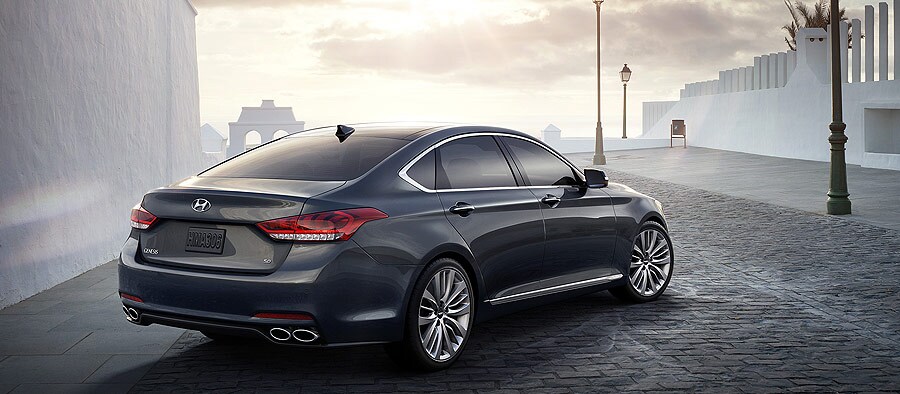 For years, Hyundai nurtured its reputation as an affordable car line with plenty of value. However, it's now crossing the line into the luxury and near-luxury class of cars with the newly-minted Genesis line of vehicles. In fact, the auto maker has promised to debut six luxury car models by the year 2020, so Hyundai enthusiasts can expect to have access to luxury models in the near future.
From Model to Brand
The Genesis name is likely already familiar to you as a mid-size sedan that Hyundai has manufactured since 2008. The Hyundai Genesis is a fan favorite, offering superior fuel economy as well as a roomy, comfortable interior. The 2016 model gets 29 mpg on the highway and comes with a 3.8-liter V6 engine that delivers 311 horsepower.
Now, however, Genesis is becoming a brand. The luxury line will start with the Genesis sedan itself and give it its own emblem as well as its own sales channel and design team. According to CNET, Hyundai has already given special attention to the Genesis, keeping it separate on the showroom floor and dedicating sales personnel to that model alone.

Following a Lucrative Trend
Other car manufacturers, such as Toyota and Honda, have developed two-channel approaches to car sales, maintaining their original brands while spinning off luxury lines of vehicles. This business model allows the manufacturer to maintain its current client base while expanding into a more affluent market.
The spinoff will likely evolve to include separate dealerships and supply-chain systems eventually, but for now, current Hyundai dealerships will feature separate showrooms for the luxury vehicles. CNET reports that customers of the Genesis brand will have access to a brand-specific customer service line as well as other perks, which could please consumers who want to serve as early adopters of these initial offerings.

Stepping Up the Luxury Game
While Hyundai seems dedicated to the spinoff, they aren't plunging into the brand full-force. The first luxury models will debut in 2017, according to Auto News, and include the Genesis sedan as well as the Equus full-size sedan. Both cars will feature a rear-wheel-drive platform that opens the doors to roomier proportions and more elegant lines.
After the 2017 model year, Hyundai's Genesis line will adopt the "G" moniker with numbered car models, similar to many other luxury brands. After the sedans premier, Hyundai will move into crossover and SUV territory to develop a full line of luxury automobiles.
What to Expect
The current Equus and Genesis models already feature luxury add-ons that you won't find in the more budget-friendly offerings. Limited and understated color options, prominent grilles, high-end technology, and concierge-level service all come part and parcel with these models. Other luxury features might include all-leather interiors, advanced safety components, and superior ride quality.
If you're in the market for a new luxury car, you might want to wait until the 2017 Genesis models roll out. Hyundai is a consistent brand that has developed a reputation for high-end but affordable cars. The new luxury models should generate plenty of buzz in the media and among consumers.