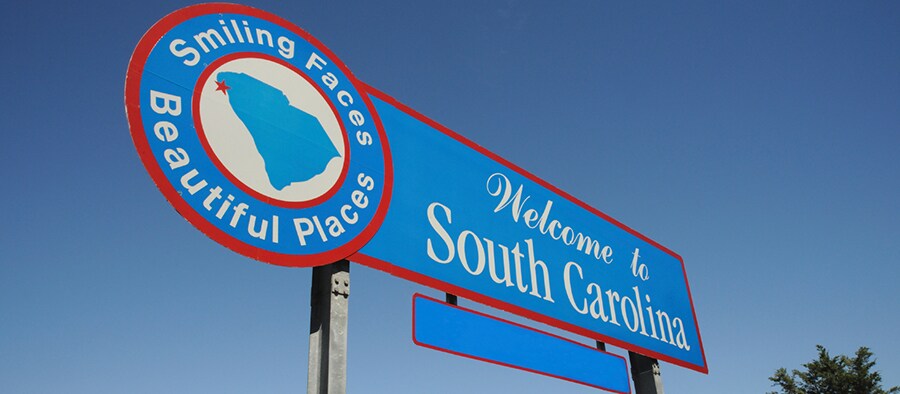 Do you live in South Carolina and want to go on a road trip that is as unique as your personality? Abandon the ordinary and enjoy a quirky, unforgettable trip when you make your way to these bizarre roadside attractions.

Edisto Mystery Tree
Where Highway 174 meets Botany Bay Road, you'll find the Edisto Mystery Tree. The tree by itself isn't impressive by any means; it is a leafless, sorry-looking thing. However, you probably won't notice the tree because of all the stuff that hangs from it. Locals and visitors alike decorate the tree with a range of items. Depending on when you go, you could see things like flip-flops and inflatable toys hanging from its boughs.
No one knows who began this odd tradition, hence the tree's designation as a "mystery." If you have kids with you on your road trip, ask them to make up stories about how the tree got its start.

Mr. Crab
Hungry? Swing by this Giant Crab Seafood Restaurant in Myrtle Beach, possibly one of the strangest places in South Carolina. The enormous crab that adorns the front of the restaurant makes this eatery truly one-of-a-kind.

UFO Welcome Center
No one is going to accuse South Carolina's residents of being inhospitable to aliens — yes, aliens from outer space. Back in 1994, Jody Pendarvis set out to build a giant alien spacecraft, so visitors from afar would have a nice place to get to know the locals. The structure is 46 feet across, and a smaller saucer sits on top. You can take a tour of the welcome center to learn how to properly welcome the next intergalactic visitors that stop by your house.
The UFO Welcome Center is in Bowman, S.C. and makes for a good laugh and great photo opportunities.

Oyotunji African Village
If you ask the leaders of this community, they'll tell you that their village isn't in South Carolina at all. In fact, a sign at the gate of the village clearly states that when you step inside, you'll no longer even be in the United States. You'll be in the Yoruba Kingdom.
The village lets you experience traditional African voodoo culture. It might not be for the faint of heart, but wouldn't it be cool to tell your friends that you drove your new Hyundai to Africa?
To find Oyotunji, head to Sheldon, S.C. and take Bryant Lane until you come to the village.
The Big Egg Water Tower
Like eggs? So does Newberry, South Carolina, the town that is known as the "Milk and Egg Capital." The Big Egg Water Tower looks like an enormous white egg on top of a blue pole. It's one of those things that will make you pause, tilt your head to the side, and say, "huh," before you snap a quick photo and get back on your way.
South Carolina is full of weird wonders that will amaze, disgust, and amuse you. Enjoy your bizarre journey around the Palmetto State.