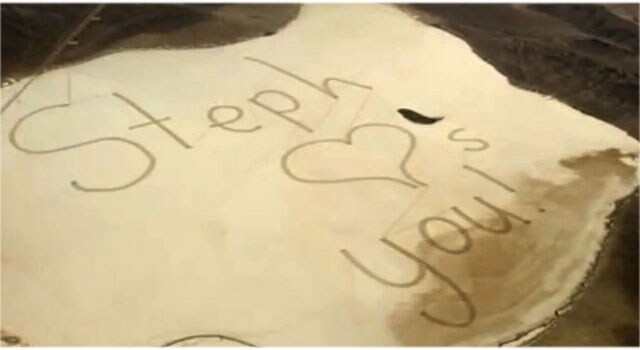 Here's a world record attempt that won't soon be forgotten: Hyundai Motor Company recently created a massive, five million square meter tire track image in order to send a message of love to the International Space Station. It took 11 Hyundai Genesis vehicles working in unison to create the image, which was designed to perfectly mimic a handwritten message by one of the ISS astronaut's 12-year-old daughters.
Hyundai selected Nevada's Delamar Dry Lake as the canvas for this bold record-setting attempt, and its team of engineers and designers created a blueprint for a message that could be seen from up to 300 km away. All told, the 11 Hyundai Genesis vehicles would create lines 30 meters wide to create the illusion of handwriting in the desert lake.
The entire process is pretty amazing, but what's more amazing is that it worked. The message was indeed viewable from the ISS, and Guinness World Records was able to verify the message on January 18, 2015. The team of experts who created the image came from Korea, the United States, and Europe; the total message size was about on par with New York City's Central Park.
You can check out the planning and creation process, along with the result, by watching Hyundai's 'A Message to Space' video below: